Who is Mary Lo?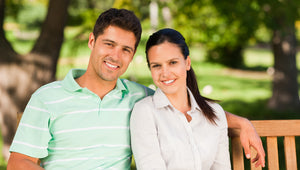 Mary Lo is a highly respected orthodontist who has worked with many different clients in order to help them with their smile. She has twenty-five years of experience underneath her belt and can help you achieve the smile you always wished that you had. Mary Lo has been praised for her honest and friendly way that she approaches her consultations. Many clients have been impressed by the way she conducts herself and felt safe in her hands. She is approachable and professional, placing her clients at ease. She is actively involved with teaching both nationally and internationally, which has allowed her to learn a lot about her profession which she then uses in her day to day practice. Therefore you can be assured that if you come to Mary Lo for any orthodontic work like teeth straightening in Marylebone then you will be in excellent hands.
The main aims of Mary Lo are to offer highly specialist care that is tailored to each of her clients. She understands the importance of supplying her clients with welcoming and soothing surroundings. Although based currently in London, Mary Lo sees clients from all over the world. She is a highly trained practitioner who genuinely cares for her clients and their wellbeing.
What is on offer?
Mary Lo can offer you many different types of treatments. These different treatments can have different effects on your smile. Each treatment is designed to have a significant impact on your teeth and overall mouth structure. Mary Lo has experience with a whole host of different treatment options. She can offer aesthetic orthodontic treatment alongside more conventional orthodontic treatment. Her professional interests also lie with complex facial deformity and obstructive sleep apnea. If you suffer from either of these things, maybe it's time to get in touch. Mary Lo has been accredited to use many different dental treatments such as, WIN Lingual System, Incognito Lingual Bracket System, Harmony System, Invisalign and Somnowell. All these treatment options have many different benefits and can work for many different clients. Mary Lo will be careful to listen to you and what your concerns are surrounding your teeth. She will use her expertise to advise you on the best course of action on how to achieve your goals. 
What should I do next?
Mary Lo cares about her clients. Her practice revolves around providing the best service to its clients. It also wishes to provide clients with the best experience concerning their dental treatment. The main goal centres around achieving the best possible clinical outcomes. These outcomes can be achieved through the application of aesthetics, science and integrity. If you think that Mary Lo could help you then you can look into arranging a consultation. This consultation will be used to determine how dental care could help improve the condition of your mouth and teeth. Mary Lo is an enthusiastic practitioner and enjoys her work. She understands that each client she works with is an individual and their mouth is a puzzle to be solved. You should consider working with Mary Lo as she can offer you a bespoke treatment to fit the needs of your specific mouth.