Why a visit to a dentist in Marylebone is worth your time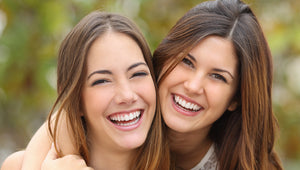 Finding a dental practice in London that works for you can be a little tricky, as there are so many different places to pick from. But at the end of the day there's one person that you trust and employ to fix your tooth troubles and that's Mary Lo.
If you're looking for teeth straightening in Marylebone, then here are a few interesting reasons as to why you should spend your time paying a visit to Mary Lo.
An experienced consultant
If you're looking for an honest, professional and friendly approach from an orthodontist with over twenty-five years of experience in the dental industry, then Mary Lo is someone who should be at the top of your list. With years of experience behind her, Mary Lo can provide our patients with a high level of care when they come for appointments in our warm, friendly and attractive looking practice.
Range of treatments
Our talented and experienced team will be able to provide you with a range of treatments and techniques to cure a number of dental ailments and issues, to help you create a beautiful smile you will love to show off. From braces to Invisalign, facial rejuvenation and sleep apnoea, there's a diverse choice of cosmetic dental care available for anyone stopping by.
Orthodontics for children
At our practice we provide treatments for children as well as adults. We believe that the sooner you start caring for your teeth, the longer they will last as you get older. With our younger patients we go as low as age seven, to give your child a great start to their oral health.
Available for patients overseas
One of the trickiest parts of moving to another country is finding a dentist to take care of your teeth. With our practice, patients coming in from outside of the country are actively encouraged to seek treatment with us. If you wish to have the care of your orthodontics transferred to us then book a consultation with Mary Lo and if possible, bring along your dental records.
We provide a wide range of modern treatments for overseas patients as well as orthognathic surgery if it's required in your particular case.
Smile gallery
For further proof of the high quality of work provided by Mary Lo at our practice then patients need look no further than our smile gallery. Here there are a number of examples of how we can restore your appearance and give you a more aesthetically pleasing and healthy looking smile.

Affordable treatments

Dental treatments can be expensive sometimes, especially if there's a lot involved in sorting out your particular problem. At our practice we offer competitive rates on treatments as well as interest free financing options that allow you to spread your dental costs out over small monthly payments.

These are just a handful of the various positive reasons for visiting our practice for an appointment with our experienced consultant Mary Lo. For further information about what type of services and care we can provide then just get in touch with our practice or book a consultation through the website.