Why choose an Orthodontist in Marylebone?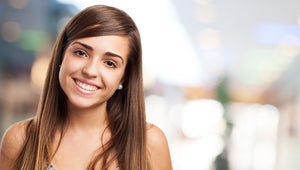 Within the modern world of dental care we understand that there is an ever increasing competition when it comes to the clinics on offer, in addition to the treatments they choose to provide to their patients. With this competition in mind therefore, it is important to stand out from the rest. Our Orthodontist in Marylebone can offer a superior standard of dental care to every single one of our patients!
What does an Orthodontist in Marylebone have to offer?
Many individuals may be conflicted between a handful of dental clinics. Patients may base their decision on a variety of factors, such as geographical location, recommendations from close family members and friends, or even through a dental specialist referral. However, we believe our high standard of dentistry is an easy choice for any of our potential patients to make.
What makes Mary Lo's dental care so unique?
Mary Lo not only chooses to adopt a warm, welcoming, and therefore compassionate approach to every patient she works with, however she also happens to boast a wealth of dental knowledge which ensures her patients achieve the best possible dental results, everytime.
Did you know?
Mary Lo not only manages her own private dental practice situated on Wimpole Street, but she also acts as a specialist consultant orthodontist at the Chelsea and Westminster Hospital. If you are searching for a dental healthcare professional with over twenty five years of dentistry experience, then Mary Lo could be the perfect solution to your dental concerns!
Going the extra mile to ensure you achieve the dental results you desire
At our clinic in Marylebone we strive to offer our patients a superior standard of dentistry to allow individuals to access the best possible appliances. However, we also administer our treatments within both a modern and a relaxed dental environment.
What dental treatments does Mary Lo provide?
Mary Lo chooses to never compromise on the variety of dental treatments available at her dental surgeries. To expand in greater detail, Mary Lo not only provides her clients with an extensive array of traditional dental treatments, however she also specialises within the delivery of aesthetic orthodontic procedures, as well as working with patients who are suffering from severe cases of sleep apnea.
A dental healthcare professional you can trust
Mary Lo not only provides dental care to patients in the UK, but she also teaches dentistry on an international scale (which we believe speaks volumes for the standard of dentistry she provides) with her wealth of experience (over twenty five years to be exact!). She is also an accredited provider of the WIN Lingual system, the Harmony system, Invisalign clear aligners, and heaps more!
Starting your dental journey
If Mary Lo's expertise looks like it could work well for your unique dental case, then you may wish to get in touch with a member of our specialist team! Located on our modern and easily-accessible dental website we not only provide our patients with a multitude of direct contact options, however we also offer several online contact alternatives!