Thinking about getting braces in Marylebone?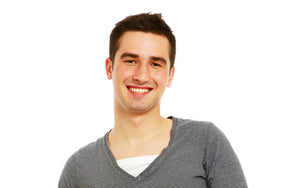 Mary Lo is a specialist healthcare professional who boasts over twenty-five years of experience in the dental industry! Mary Lo not only offers her patients a wealth of orthodontic experience however she also adopts a friendly and therefore extremely caring orthodontic approach which is ideal for patients who suffer from dental anxiety. If you are thinking about getting braces in Marylebone, then call us now!
What does Mary Lo have to offer?
We understand that choosing the right orthodontist to administer your chosen orthodontic treatment (whether this be general routine hygiene dentistry, or even more complex aesthetic orthodontic treatments) can be a tough decision. Many patients may consider their orthodontic work as a substantial financial investment which is why it is so important they invest in the right orthodontic care for their unique orthodontic case.
You're in safe hands with Mary Lo
Mary Lo is highly respected within the dental industry. She not only acts as a consultant orthodontist at the Chelsea and Westminster Hospital but she also maintains a position at her private practice on Wimpole Street, London.
Mary Lo's orthodontic approach
In addition to being highly skilled within the orthodontic industry, Mary Lo also tailor-makes her orthodontic plans for each individual orthodontic case. If you are interested in a personalised orthodontic plan within a modern, comfortable, and therefore relaxed environment then you may wish to get in touch.
Our practice ethos
We understand that within the modern field of dentistry there is ever-increasing competition which is why we strive to stand out from the rest! In addition to Mary Lo's impressive experience and friendly dental attitude we aim to promote the best level of service we can possibly provide. Aside from our impeccable standard of dentistry we also embrace the latest advancements in dental technology, using both care and science to help our patients achieve their dream smile.
The treatments on offer at our dental clinic
At our orthodontic clinic we believe that our patients should never have to compromise on the quality or the variety of orthodontic treatments on offer and that's why we deliver both! Mary Lo not only offers treatments to amend sleep apnea but she also offers functional braces, invisible appliances, and facial aesthetic treatments to all of her patients.
Gaining an alternative perspective
Within the modern field of dentistry patient testimonials are now becoming invaluable when choosing the right orthodontic clinic to receive your chosen treatment. This is why Mary Lo provides an extensive range of patient reviews. Patient testimonials can not only help patients feel confident that they are choosing the right orthodontic clinic to receive their orthodontic treatment but it can also allow them to take a look at their future orthodontic results.
A glimpse at your future smile
Choosing the right orthodontic treatment to improve the appearance of your smile can be a tough decision which is why it is so important to get it right! Located on our modern and easy to navigate website we display a wide array of 'smile case studies' that can help our patients make the right choice for them.