Worried about orthodontic treatment? How Dr. Mary Lo can help you at Orthodontist London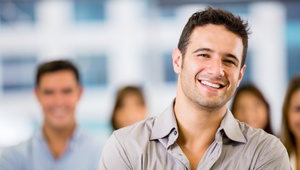 When you are told you need orthodontic work done it can be hard to know where to turn to.
As there are many orthodontists out there, how do you know which one is the best?
Obviously, there are internet searches, full of reviews from former patients, but for many people this offers little reassurance, thanks to the creation of commenting bots and false reviews.

You will want a professional who can offer you the best treatment; to help straighten your smile without denting your confidence. While your general dentist may simply refer you to the nearest one, this does not always provide the best treatment.
At Orthodontist London, our team has over 25 years of experience and is headed by consultant orthodontist Mary Lo in Marylebone. Whether you are looking for the highest quality treatment for your child or yourself, you will find it at Orthodontist London.

So what are the advantages of working with Mary Lo in Marylebone to get your perfect smile? Read on to find out!
Extensive international experience
How many orthodontists see patients from around the world?
At Orthodontist London, our head consultant, Mary Lo in Marylebone, has been working in orthodontic techniques for 25 years and has seen patients from across the globe. She thoroughly enjoys working with each dental case and will always use the most up to date techniques to ensure that when your treatment is complete, your smile will be striking.
Professional
When it comes to orthodontic work, you don't want a team that is unprofessional and sets unmanageable expectations for treatment.
At Orthodontist London, we pride ourselves on our honest and professional approach to each dental case, with our head consultant aiming to create a beautiful smile with realistic expectations.
Our team is trained with a variety of different braces, so if you are more suited to treatment with Invisalign, then that is what we will use to realign your smile.

Sensitive approach
We know how intimidating visiting the dentist can be, especially when you are having braces fitted.
We pride ourselves on approaching each patient with a compassionate, non judgemental approach, while also offering them advice on how to look after their teeth throughout orthodontic procedures.

Highly respected
At Orthodontist London, our team is highly respected and we have received consistently high reviews from our patients for many years.
Our team is so highly respected in the field of orthodontics, that many of our team members train new dental graduates both nationally and internationally on the newest advances in dental realignment procedures.

Personalised care
No two mouths or dental presentations are the same and at Orthodontist London, we will ensure that your dental plan is designed to give you the best outcome.
We promise to make any orthodontic procedure as pleasant and pain-free as possible and can offer you specialised advice, tailored to your specific clinical case, to make your treatment as smooth as possible.
We will guide you through each step of the process and answer any questions or concerns you may have along the way.