Braces and your online profile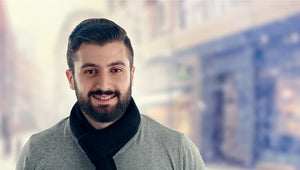 How times have changed! Often in the past people would try to avoid going to the dentist, but the advent of social media has made dental care more of a priority. The use of braces, Mary Lo provides high quality orthodontic treatment so that you can produce many smiling photos on your social media pages. Of course dental care is not only about appearance and it is essential to maintain a regular oral care regime to keep your teeth and gums healthy.
We are far more visual
It does not matter if you are a baby boomer or generation X, Y, Z or even generation alpha, we are all more concerned about our visual appearance than before. The smartphone has brought about a craze in photograph taking and we have all become amateur photographers taking pictures at any opportunity. If a celebrity is close by we will do our utmost to try and take a selfie with them. This means that we want to be able to smile broadly and confidently.
Orthodontics and braces
Orthodontic treatment is no longer the preserve of children and more adults are now seeking orthodontic help than ever before. Difficulty flossing between your teeth, biting or cutting your tongue with your teeth and the visual appearance of a crowded mouth or crooked teeth, all require the attention of an orthodontist. Not everyone can have orthodontics straight away and that is why it is necessary to arrange a consultation to determine if you are eligible for this type of treatment.
Advice and treatment
When you are looking for braces, Mary Lo we have modern facilities and a welcoming team of well-trained staff who will make you feel comfortable and relaxed. We pride ourselves on the fact that we not only offer our services to the public, but in addition provide teaching at national and international level in the field of orthodontics. This knowledge and expertise is why we can confidently provide reassurance that we can give you the best treatment available. To us being able to design your orthodontic treatment is a privilege.
What treatments are available?
When we provide braces Mary Lo we treat each patient as an individual as no two people are the same; this also applies to their teeth, gums and jaw. We will conduct a thorough examination of your entire mouth and discuss our findings with you. From this we can prescribe the safest and best form of treatment that will deliver the desired results. There are a number of different types of dental braces. The fixed brace consists of a series of brackets, flexible wires and bands designed to gradually move your teeth over a period of twelve months to twenty-four months. These braces are, as the name implies, fixed and remain for the duration of the treatment. Another version of this traditional brace can be affixed to the back of a patient's teeth making them hard to see.
Another type are functional braces which can be removed from time to time and this treatment normally runs for about nine months to a year. The latest generation of aligners are the new clear moulded plastic type which you will need to wear for twenty to twenty-two hours per day. These may be removed for eating, drinking and cleaning of your teeth. We are here to help you achieve healthy teeth and gums and that social media smile you so desire.