How do you clean braces? A guide to what you will need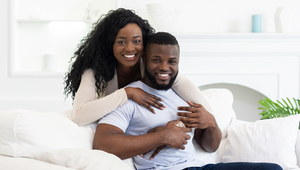 Are you an adult or a teenager about to see an orthodontist?
Orthodontics is the dental practice of moving teeth, either with a fitted device or a removable one, like an aligner. However, as both of these tools require something to be pressed against your teeth, you will need to invest in an arsenal of hygiene tools and equipment at home that will likely make your bathroom look like dental surgery!
Of course, you won't be doing this alone! Our team at Orthodontist London will be able to advise you on the best tools, hygiene habits as well as eating habits to make sure that your braces Marylebone, or aligners go off without a hitch, so you can get the gorgeous smile that you want.
So, what are some of the things you will need to clean your braces Marylebone, according to our team? Read on to find out!
Water flosser
You simply must have heard of a water flosser by now! If you have been to see our dentist or another dental team, it is similar to a tool that we use to rinse your mouth out!
At home, when you have braces Marylebone, you will need to use them to clean around the brackets, as well as underneath the wires, to dislodge food and debris and to keep your teeth healthy.
Regular floss
There are no two ways about it; flossing when you have a fitted device is going to be a bit tricky, but it is one of the core things you will need to do twice a day! Our team can show you how to do this with precision so that no tooth is left on its own when it comes to plaque.
Proxabrush
To clean your teeth properly when you have a fitted orthodontic device, we are sad to say that you are going to need three different brushes. Sorry! Remember, a fitted device is more specialised for complex orthodontic cases, so you will need to keep your teeth in great condition and avoid any cavities.
A Proxabrush is, in essence, a toothbrush that is a bit pointed and smaller than a traditional toothbrush. It is ideal for cleaning underneath the wires, as well as in between the teeth. You can get Proxabrush heads for an electric toothbrush too,
Electric toothbrush
Of course, you need to clean around the brackets, too, as well as just under the gum line, and this is where your good old-fashioned electric toothbrush comes in!
Be sure to hold it at an angle, slightly tilted upwards or down, to ensure that the plaque or debris on your teeth is removed.
Toothpastes and mouthwashes
It is safe to say that when it comes to the toothpaste and mouthwash that you will use to clean your teeth when you have any orthodontic tool, you will need something a bit stronger than store-brand mouthwash! This is because, again, when you have any fitted orthodontic tool, the chances of you developing cavities go up. So, our team can recommend orthodontic level toothpaste and mouthwashes. Duraphat, a high fluoride toothpaste, is a great option when you are wearing braces, and yes, there is even orthodontic mouthwash, which will help keep your mouth cavity free!